Previous Speakers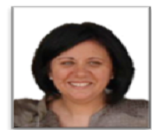 María E Dávila
Instituto de Ciencia de Materiales de Madrid Spain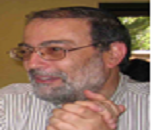 Jean-Paul Lellouche
Bar-Ilan University Israel
Yoshinori Sato
Tohoku University Japan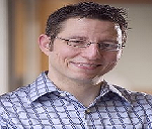 Pavle V. Radovanovic
University of Waterloo Canada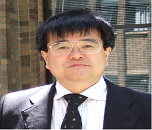 Masahiro Hiramoto
Institute for Molecular Science Japan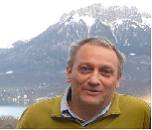 Daniel Bellet
CNRS France
Masaki Otagiri
Sojo University Japan
Thomas Prevenslik
QED Radiations China
Recommended Global Nanotechnology Conferences
Asia Pacific & Middle East
Nano Expo 2020
About Conference
Conference Series LLC Ltd invites all the participants across the globe to attend 34th International Conference on Nanotechnology & Expo at London, UK in the course of November 23-24, 2020.
We hope NANO EXPO 2020 is the best platform to discuss the basic principles involved in the development of Nanotechnology & Expo. As this conference deals with the basics concepts, students, delegates, academicians and business people can attend the conference to root up the knowledge and excel in this field.
Nanomaterial is defined as the "material with any external dimension in the Nano scale or having internal structure or surface structure in the Nano scale", with Nano scale defined as the "length range approximately from 1 nm to 100 nm". This includes both Nano-objects, which are discrete pieces of material, and nanostructured materials, which have internal or surface structure on the Nano scale; a nanomaterial may be a member of both these categories. On 18 October 2011, the European Commission adopted the following definition of a nanomaterial: "A natural, incidental or manufactured material containing particles, in an unbound state or as an aggregate or as an agglomerate and for 50% or more of the particles in the number size distribution, one or more external dimensions is in the size range 1 nm – 100 nm. In specific cases and where warranted by concerns for the environment, health, safety or competitiveness the number size distribution threshold of 50% may be replaced by a threshold between 1% to 50%."[7]
Young Scientist Benefits:
Our conferences provide best Platform for your research through oral presentations.
Share the ideas with both eminent researchers and mentors.
Young Scientist Award reorganization certificate and memento to the winners
Young Scientists will get appropriate and timely information by this Forum.
Platform for collaboration among young researchers for better development
Award should motivate participants to strive to realize their full potential which could in turn be beneficial to the field as whole.
Deadline for Registrations:
Till December 30, 2019 – $399
Till January 30, 2020 – $449
Till February 28, 2020 – $499
Market Analysis
United Kingdom is situated in north Western Europe. It covers a complete territory of 357,022 km2 and has a populace of 81,305,856 starting at 2012. United Kingdom has a social market economy that is viewed as the fifth biggest on the planet following the United Kingdom unification in 1990. United Kingdom monetary status has recouped from the retreat stage somewhere in the range of 2008 and 2009 by tolerating assembling requests and fares from outside the Euro zone. United Kingdom GDP starting at 2011 was $3.139 trillion. About 71% of the all-out GDP is contributed by the administration division, 28% by the modern area and 1% by the horticultural part.
The innovative work endeavours in the science area assume a critical job in United Kingdom economy. The advancement of new advances like nanotechnology has extraordinary monetary potential and United Kingdom has an incredible number of organizations that emphasis on the improvement, application and dispersion of nanotech-based items. United Kingdom, through the Federal Ministry of Economics and innovation is attempting to make an advancement well-disposed condition, advancing business sector situated research, improvement and development ventures.
Late Developments:
Scientists from the Institute of Polymer Research at Helmholtz-ZentrumGeesthacht (HZG) and the Institute of Material Science at Kiel University (KU) as of late distributed an article on the examination think about that determined how a film with polymer strands and proteins can be formed into a channel for little, anon-scaled particles in fluid arrangements. These examines found how protein experiences a change submerged. The resultant materials can catch all the metal nanoparticles during the filtration procedure.
BASF, a main concoction organization, has been directing the Dialog Forum Nano since 2008. This discussion goes for advancing straightforward correspondence about nanomaterials. Through this gathering BASF goes for setting up itself as an organization that not just uses new advances to grow new items yet additionally an organization that gives great correspondence about these new innovations with delegates from worker's organizations, explore establishments, industry, customer and ecological associations and chapels.
Nanotechnology Research World Wide: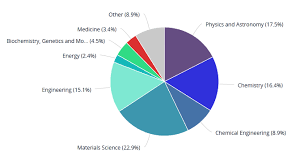 The overall market for nanotechnology-engaged printing advancement was assessed to indicate $14 billion of each 2013. The market is depended upon to create at a foreseen compound yearly improvement rate (CAGR) of 17.7% all through the accompanying five years to indicate $31.8 billion by 2018.
Significance and Scope:
Nanotechnology is the change and working of contraptions so little that they are assessed on a nuclear scale. This making field incorporates specialists from a wide scope of controls, including physicists, logical specialists, engineers, information technologists and material Researchers, and scholars. Nanotechnology is being associated with generally all fields imaginable, including equipment, magnetics, information development, materials improvement and biomedicine. Nanotechnology 2019 will be an average stage for Researchers, Scientist, pioneers, perusers, educators, Industry Leaders, understudies and general understudies to preset and exchange musings related to Nanotechnology and Nanomaterials propels. We are fulfilled to respect every one of you to the Nano Expo 2020 which is going to held tight November 23-24, 2020 in London, UK
Target Audience:
Nanomaterials Engineers
Nanotechnology Engineers
Researchers from Mining and Metallurgy Field
Scientists and students from Tissue Science engineering and Biomaterials
Delegates from Nano Materials and Nanotechnology Associations
Professors, Students, Researchers and Technical Staff of Nano Materials and Nanotechnology Department
Delegates from Nano materials, nanotechnology, Green technology, Atomic structure, Polymer, Fuel Cell, Biomaterials, Mining & Metallurgy, Nano Energy related
Past Conference Report
Nano 2019
The 30th World Nano Conference hosted by Conference Series LLC was successfully held during May 20-21, 2019 at Zurich, Switzerland and was marked with the presence of the committee members, senior scientists, young and brilliant researchers, business delegates and talented students from various countries, who made this conference successful and productive.
This conference highlighted the theme "Invention and Innovation of New Concepts in the Field of Nanotechnology" with the following scientific tracks:
Nano Science and Technology
Nano Medicine
Nano Electronics
Nano Materials Synthesis and Characterisation
Pharmaceutical Nanotechnology
Materials Science and Engineering Physics
Nanotechnology in Water Treatment
Advanced Nanomaterials
Carbon Nanotechnology
Nanotech for Energy and Environment
Nano Biotechnology
Nanobiomaterials
Nano Toxicology
Nanophotonics
Molecular Nanotechnology
Nanotechnology Safety
Nanotechnology in Tissue Engineering
Nanotechnology in Agriculture and Food Industry
Nano Fluidics
Nano Computational Modelling
Nano Composites
Nanoengineering
Graphene and its Applications
Others
Nanoparticles
Materials Chemistry ( Organic & Inorganic)
The conference proceedings were carried out through various Scientific Sessions and plenary lectures, of which the following were highlighted as Keynote presentations:
Title: Nanoclay application to geotextiles to improve adsorption function for removal of heavy metal and toxic components in waste landfill sites
Han-Yong Jeon, Inha University, South Korea
Title: Preparation and fabrication studies of Three Dimensionally ordered gyroid network structure of calcium phosphate crystallites for artificial bone materials
Myung Chul Chang, Kunsan National University, South Korea
Title: Innovative chemistry and nanotechnology-based surface engineering of hydrophobic tungsten disulfide (WS2) Inorganic Nanotubes (WS2-INTs) - novel nanoscale functional Bio-Active Inorganic "Nanofillers" (f-WS2-INTs)
Jean-Paul Lellouche, Bar-Ilan University, Israel
Title: Functional S/F nanostructures for superconducting electronics
Sidorenko Anatolie, Institute of Electronic Engineering and Nanotechnologies, Moldova
Title: Physical properties of metal-matrix composite materials
Jean-Francois Silvain, ICMCB-CNRS, France
Title: Nano structuration of thin films an alternative solution for hard chromium coating replacement
Angeline Poulon-Quintin, ICMCB, University of Bordeaux, France
Title: Quasi in situ XPS characterization applied to PEALD selective deposition of TiO2 the IMPACT 300mm project and platform: Merging academic research and industrial applications in microelectronic
Bernard Pelissier, CNRS, LTM, MINATEC Campus, France
Various sessions were chaired by:
Debajyoti Ghoshal, Jadavpur University, India
Sidorenko Anatolie, Institute of Electronic Engineering and Nanotechnologies, Moldova
Myung Chul Chang, Kunsan National University, South Korea
Jean-Francois Silvain, ICMCB-CNRS, France
Conference Series LLC has taken the privilege of felicitating Nano Expo 2020 Organizing Committee, and Keynote Speakers who supported the event.
The esteemed guests, Keynote speakers, well-known researchers and delegates shared their innovative research and vast experience through their fabulous presentations at the podium of grand Nano Congress 2019 Conference. We are glad to inform that all accepted abstracts for the conference have been published in Conference Series LLC "Journal of Material Sciences and Engineering" as a special issue.
We are also obliged to various delegate experts, company representatives and other eminent personalities who supported the conference. We sincerely thank the Organizing Committee Members for their gracious presence, support and assistance. With the unique feedback from the conference, Conference Series LLC Ltd would like to announce the commencement of the 34th International Conference on Nanotechnology & Expo during November 23-24, 2020 at London, UK
Let us meet again @ NANO EXPO 2020
Past Reports
Gallery
To Collaborate Scientific Professionals around the World
Conference Date November 23-24, 2020
For Sponsors & Exhibitors